Episode 10! Double Digits! Wow! Welcome to our Tin anniversary, wherein we ramble on about games involving tin, Michelle's crushes, a next-to-impossible Guess the Game, and more! Our regular features include Drive Bys of Lisboa, Flip Ships, Cinque Terre, Oracle of Delphi, Antidote, and London: 2nd Edition; a BGG thread spotlight of "what gaming truths have you learned?; dissecting the bits of Magic Maze and a look at board gaming bags; and in our Next Up bit we look at the current hotness (Ex Libris, Pandemic Legacy: Season 2) and the coming hotness (Nusfjord, Riverboat). All this and much much more on the big 1-0 of All The Bits!
Tweet us: @allthebitspod
Follow us on Instagram: @allthebitspod
Email us: allthebitspodcast@gmail.com
Visit the website: https://allthebits.podiant.co/
Leave us an itunes review: https://itunes.apple.com/us/podcast/all-the-bits-board-game-podcast/id1254767438?mt=2
Time Stamps
00:01 Intro
01:24 Anniversary Game Bit
03:30 Ask Me Anything Bit
06:08 Guess the Game Bit
11:06 Drive By Bit
46:40 BGG Thread Spotlight Bit: What Gaming Truths Have You Learned?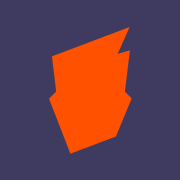 I've been tossing dice, building engines, and placing workers for a while now. These are a few axioms I've been taught and/or figured out on my own: 1. If you're winning/faring well, keep doing what you're doing. If you're losing, change it up
57:46 All the Bits Bit
Board Game Bags with Scott - https://youtu.be/FPFe_bbYnoc
1:04 Next Up Bit